Laboratory and Testing
Sierra Streams Institute has a comprehensive laboratory services program offering various analyses at low cost and in a timely manner to other organizations and agencies. Our services include nutrient analysis, bacteria analysis and benthic macroinvertebrate sampling and identification. Duplicate sampling by local and state government laboratories in the course of several collaborative studies has confirmed the validity and consistent reliability of our laboratory data.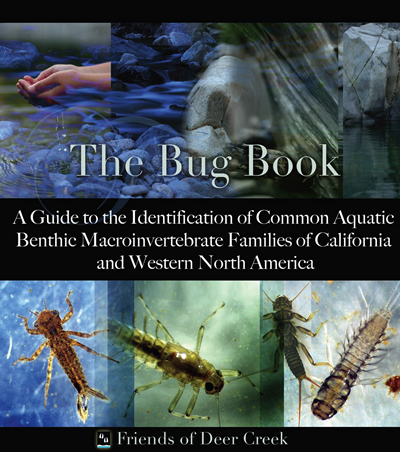 A Guide to the Identification of Common Aquatic Benthic Macroinvertebrate Families of California and Western North America
The newest edition of our identification guide contains updated descriptions of 9 orders and 76 families of bottom dwelling aquatic insects. Every page has new explanatory color photographs and/or illustrations along with key taxonomic characteristics, biological information, California tolerance values, primary feeding groups, and tips to help you separate each family from similar ones. In addition, we have included a special chapter for 12 non-insect taxa with descriptions and images to aid identification. New to this edition are tables listing the distribution of each family throughout the Western states, revised pages on biology and metamorphosis, and an updated glossary. The Bug Book is printed in a user-friendly binder format with room for your own notes and comments.
Price: $115.00 including shipping and sales tax
For more lab information: